I came across the Bookish Book Lover Tag on Stephanie's Book Reviews and thought it looked fun, thanks Stephanie 🙂 From what I can work out it was originally created by Shantelle @ A Writer's Heart, so thank you Shantelle, and OOPS if I got that wrong.
The Rules: Use the Banner, Answer the Questions, Use Lots of Book Covers, Tag Your Bookish Friends.
1) What Book Are You Currently Reading?
The Iron Witch (The Iron Witch #1) by Karen Mahoney.
2) What's The Last Book You Finished? 
Hero 
by
Belinda Crawford
Aussie Aussie Aussie Oi Oi Oi 
#LoveOzYA
3) Favorite Book You Read This Year?
4) What Genre Have You Read Most This Year?
Graphic Novels /Comic Books.
5) What Genre Have You Read Least This Year?
Contemporary.
6) What Genre Do You Want To Read More Of? Contemporary YA. I always say I'm mainly a Sci-fi /fantasy reader, but the contemporary YA I've read this year has really impressed me and I've enjoyed them much more than I expected I would.
7) How Many Books Have You Read This Year, And What's Your Goal?
 I've read 65 and am aiming for 125 or hopefully more!
8) What's The Last Book You Bought? 
It was a four book haul; Three Jane Austen classics in pretty paperbacks and Black by Fleur Ferris Aussie Aussie Aussie Oi Oi Oi #LoveOzYA (is my Aussie Aussie chant getting annoying yet).
9) What Book Are You Saving Up To Buy Next?
W
hatever tickles my fancy when I see it on a shelf or read a review of it.
10) How Many Books Did You Check Out Last Library Visit? 
Two; The Iron Witch
by
Karen Mahoney
and Simon vs. the Homo Sapiens Agenda 
by
Becky Albertalli
.
11) What's A Book You Can't Wait To Read?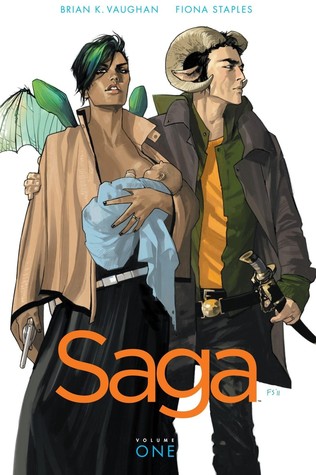 I'm always hanging out for the next installment of SAGA 

by

Brian K. Vaughan & Fiona Staples.
12) What's A Series You'd Recommend to Everyone?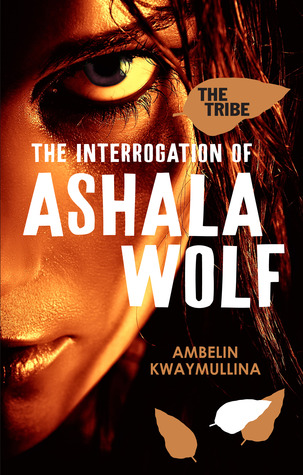 I feel funny recommending books to strangers, because how the hell would I know what they like, friends and family are a different matter. BUT I have been raving about
The Tribe Series by Ambelin Kwaymullina
to anyone who will listen lately and I haven't even read the third book yet. I'm dragging out reading the last book as I don't want the story to be over!
Here we go again!  
Aussie Aussie Aussie Oi Oi Oi 
#LoveOzYA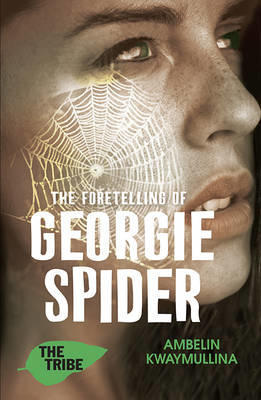 13) Who's An Author You're Hoping Writes More? 
I'd love to read new YA series or standalone from 
Ambelin Kwaymullina
 (see above), 
J.K. Rowling
 (and/or I'd totally be happy with anything further in her wizarding world – I pre-ordered Harry Potter and the Cursed Child), 
Stephenie Meyer
 (shut them haters up girl!) and 
Alisa Jeruconoka
 (I loved her Unparallel Worlds back in 2012 by a sequel hasn't surfaced yet).
14) A Few Books Your Heart Adores? Albert of Adelaide by Howard L. Anderson, Anne of Green Gables by L.M. Montgomery, Pride and Prejudice by Jane Austen and All the Harry Potter's 😛 – I could keep going!!!!

15) What Series's Coming Conclusion Makes You Sad?
The Hitchhiker's Guide To The Galaxy
a Trilogy in Five parts
by
Douglas Adams
,
 it's conclusion plain upsetting. I just wanted Arthur Dent to live happily ever after with Fenchurch. Why Mr Adams, you murder, why!!!!
16) What Books Are On Your Wish-List?
All of them! All of them I tell you. I want them all MWAHAHAHAHAHA!
TAGGED: 

Anyone who wants to have a go :-).