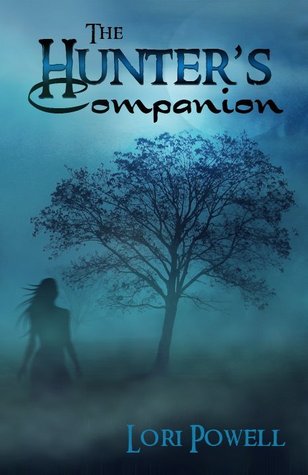 Witches and hunters. Blood and magic. Heartache and lust. Will history repeat itself?
Lora Smith's life changes forever one day deep in the English fens. Caught up in the Witch trials of 1645, her life ends tragically early, yet her legacy lives on.
Regan White is a 21st century Brighton girl who loves to shop, party, and shop some more. Forced to relocate to her aunt's crumbling old house in the fenland of West Norfolk, away from everything she's ever known, Regan's life takes a mysterious twist.
A box of old diaries tell of strange happenings, striking a chord with Regan's own recent unnerving experience in the lingering fog of the fens and drawing her deeper into the mystery. Destiny is a big word but it seems that Regan's is irrevocably entwined in this bewitching landscape.
How do the diaries, her band of new friends, and the captivating American Nate Hunter, all tie together? Will Regan find the link before it is too late, or will she share Lora's fate?
I received a copy of this book from the author, through the Goodreads Group "YA Lovers" in exchange for and honest review. So first up I'm going to say Thank you!
Straight up the book was filled with full on imagery. I really really wanted to like this book as the first half of it was brilliant. I loved Ms Powell's take on Witches Familiars. I was fascinated learning about them as the main characters did.
The chapters alternate between Lora in 1645 and Regan in 2013, I came to care for both of female protagonists. The switch between times is done quite well and Ms Powell manages to capture both time periods beautifully.
The Regan character really grows throughout the first half of the book. We see Regan going from silly seventeen party girl to eighteen, adult with responsibilities and evil creatures to fight, which creates all sorts of drama. With Regan discovering some old family heirloom diary's in the attic, we finally find out the connection between Lora and Regan (with help from the mysterious and delicious Nate).
We get a lot of information given to us in the book as it is the start of a series. The first half of the book is faced paced and fascinating, but after about the 60% mark it starts to get bogged down. The ending however picks back up and leads to a perfect opening for the next book.
I think that the next book will out do this one, as thanks to the first book we won't need all the background info and it can all be action.
I did come across a few grammar and formatting issues in my copy while trying to read it, I know some people like to nit-pick at this, but I found it in no way detracted from the story, I'm just warning the picky people out there.
There were a few things later in the book that irked me; language I didn't feel fit the characters (it just felt wrong) and the unnecessarily dragged out Regan / Nate love or not business. I breathed a sigh of relief when I'd finished reading it, as at around the 70-90% mark I was getting rather stressed out at how drawn out everything was becoming and I just wanted to know how it was going to end.
So to sum it up first half of the book was awesome, but up until the last few chapters is was rather Meh, but it definitely redeemed it's self in those last chapters.