Reading Moore and Reppion's adaption of The Complete Alice in Wonderland last week got me in the mood for a Wonderland themed Babble.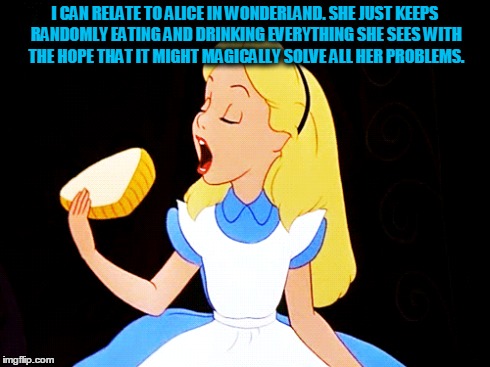 Haha that sounds like me!
My favorite Lewis Carroll 
Quotes:
"I can't go back to yesterday – because I was a different person then."
"One of the secrets of life is that all that is really worth the doing is what we do for others."
"She generally gave herself very good advice, (though she very seldom followed it)."
I've never seen the matrix, but am thinking now that maybe I should watch it LOL.
Until Next Time 🙂 Enjoy Your Shelves 🙂