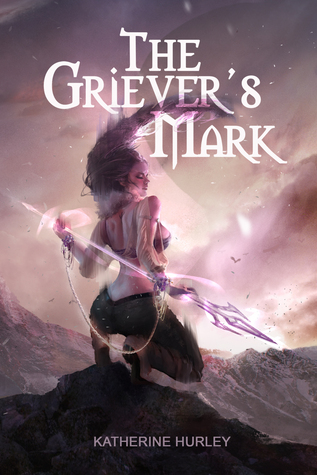 Astarti would bet her life on one thing: she will never escape her master Belos.
After Belos found her as an abandoned infant, he planted within her a Leash, which he uses to control her power. Astarti is a Drifter, able to manipulate the energy world of the Drift–to shape weapons, to bind others, to travel great distances in mere seconds. Astarti's job is to strike deals with desperate souls who would Leash themselves to Belos for political or personal gain. Her other objective is to kill any Earthmaker–those who wield the power of the elements–whenever possible.
But when Astarti lets one handsome Earthmaker escape, she sets into motion a chain of events that will lead her to question everything she knows about herself and her power. Even her Griever's Mark tattoo, the symbol of her mother's abandonment, may not mean what Astarti has always been told.
I received a copy of this book from the author, through the Goodreads Group "YA Lovers" in exchange for and honest review. So first up I'm going to say Thank you!
The more I like a book a book the harder I find it to say anything about it without gushing like a school girl high on sugar holding hands with her crush for the first time. So I will try to contain myself.
I dived into the world that Ms Hurley created and was in love. She gives as an immensely rich world with forbidden love (My favourite kind of love) earth magic (my favourite kind of magic) evil twisted bad guys, treason, turf wars and a heroine with a dark and mysterious past. Yes please, give me more! I can't say too much about Astarti, her mother, The Drift, Logan or Earth Magic without giving away the big plot points of the story.
As this is the first book in a series there is a lot of world building and background information given to us, but Ms Hurley makes it all flow beautiful into a enthralling story. In this book we met Astarti and through her adventures we learn all about her life and discover her secret family history with her. We also get to meet Logan the delicious earth maker as she does. We learn a little about Logan and his world in this book, but at the end of the book we are left with questions of his heritage and what his fate will be. So yes we are left with a cliff hanger; the ending brings a whole load more to be answered in the next book and plenty more adventures for Astarti to tackle.
I am looking forward to reading the next instalment.  Five Stars.